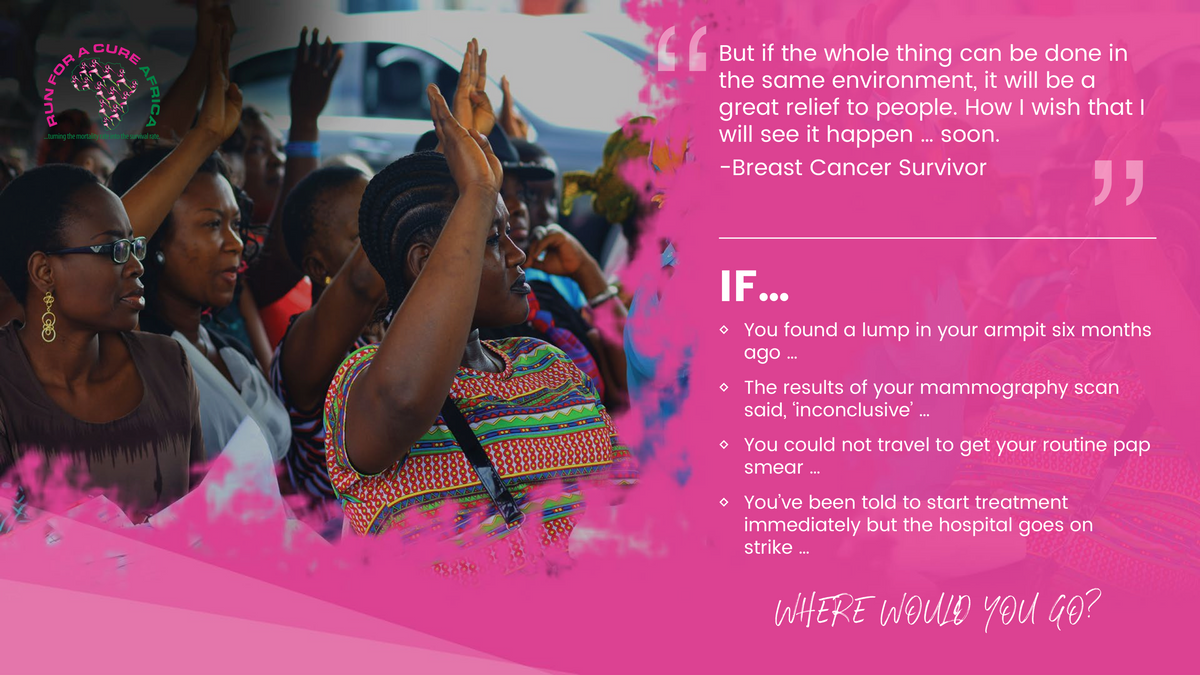 In Nigeria, breast and cervical cancer are the most diagnosed cancers in all of Nigeria. Alarmingly, the mortality rate of breast and cervical cancer is the worst in Africa and arguably the world. 75% of these cancers are diagnosed in stage 3 and stage 4… the last stages. 90% of these women do not live 5 years post-diagnosis. Research also shows that patients of African descent tend to be diagnosed with more aggressive forms of these cancers.
RFCA's breast clinic strives to be a resource for women's health and to provide:
Population-based research to address unique types of breast and cervical cancers in African patients.
Training hub for early-career oncologists and primary healthcare professionals in Nigeria.
Greater access to quality cancer drugs and clinical trials.
A drastic reduction in the breast and cervical cancer mortality rate.
We need partners, not simply donors to participate in the women's research center. Please use the resources below to get involved or contact us.