Patient Navigation Program
Mission: To reduce or eliminate the barriers that would prevent a patient from accessing quality cancer care.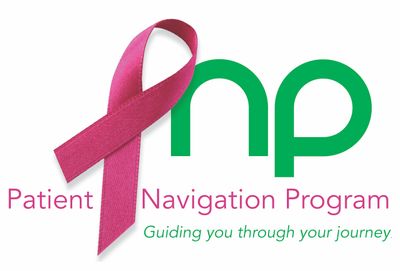 Patient Navigation Program
What is the Patient Navigation Program (PNP)?
The Patient Navigation Program serves as a consistent care coordinator throughout treatment for breast cancer, assessing the physical, psychological, and social barriers of the patient that affect treatment, then working to reduce these barriers.
How does the patient navigation process work?
The initial assessment and diagnosis is relayed to a multidisciplinary team to collaboratively design a care plan with desired outcomes.
The Patient Navigator (PN) works in partnership with the patient and the multidisciplinary team, to achieve the outcomes within effective and realistic time frames. She monitors the patient and triages for needed services during the treatment and post treatment phase.
In addition, she extends services to help the family learn care-giving skills and patient self-care both physical and psychological. Therefore reducing costly hospitalizations and inappropriate medical care access.
The results are enhanced patient outcomes .
If you would like to learn more about the PNP or you are a patient that needs a PN please call 0817 000 1235.